Marketing & Media Toolbox
The marketing toolbox allows you to easily access professional high definition graphics and images of Dunlevy Distributors brands, products, signage and point of sales for various homeware, cookware and giftware ranges.
In this toolbox one can access a large content of downloadable graphics and lifestyle images to further enhance the products performance in advertisements, promotions, signage and ecommerce websites.
To access the marketing toolbox please log-in to our Trade Website.
Custom Graphics & Signage
For special promotions and advertisements some customers require custom graphics with their own logos and text. Together with our own experienced design team and the customers guidance we can easily customize graphics to suit any store and create a professional finish.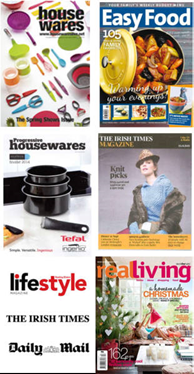 ---